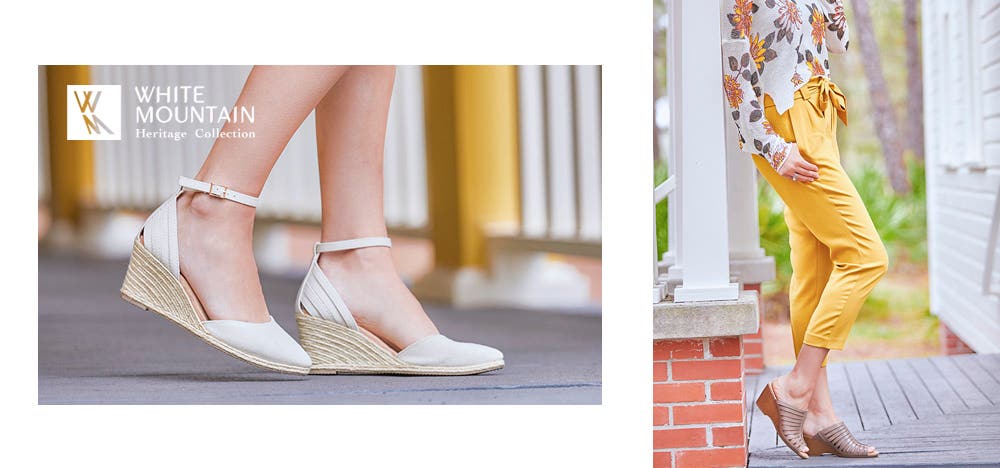 Our Gold Label collection represents our most curated styles, developed directly from our customer feedback.
Our biggest motivator is always YOU, and we love to listen to what the women who wear our shoes have to say. After re-launching our website in 2014 we found it is not uncommon for our customers to buy several pair of the same shoe in a variety of colors and patterns. "I love your shoes!", "I wear them every day!", "I want them to last forever!", "I bought a pair for me and one for my Mom, sister and daughter!". Regular requests became pouring in from women looking to find their old favorites to buy again.
Fashion is ever changing. We don't believe in standing still, but while looking forward keeps us going, we also know that it is our roots that made us who we are.
Invigorated by how passionate our customers were for their favorite styles, we took your feedback and created a brand new line of tried and true styles. Every pair in our Heritage Collection showcases our New England roots, signature built in comfort features and the understandable styling we're known for. Look for the gold "H" and discover this season's Heritage Collection.
Your favorites are back.
Have a suggestion for a style you'd like to see back again? Let us know!
---